Continuous compliance at scale
Assure CDEs are effectively segmented with automated pass/fail reporting of PCI DSS compliance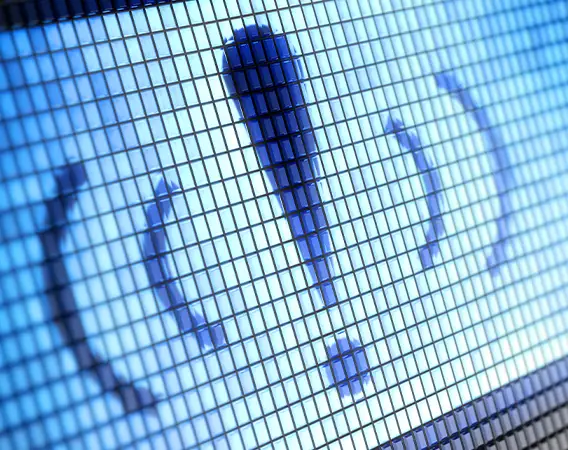 Prevent Unauthorized Access to CDE
Validate 'deny all'/'permit by exception' access to the CDE and mitigate the risk of lateral movement from advanced persistent threat, by continuously verifying networks remain adequately segmented.
Learn More
Assure Continuous PCI DSS Compliance
Effectively manage configuration drift by increasing the cadence of PCI DSS assessments of every router, switch and firewall in the CDE, using Nipper Enterprise to scale.
Learn More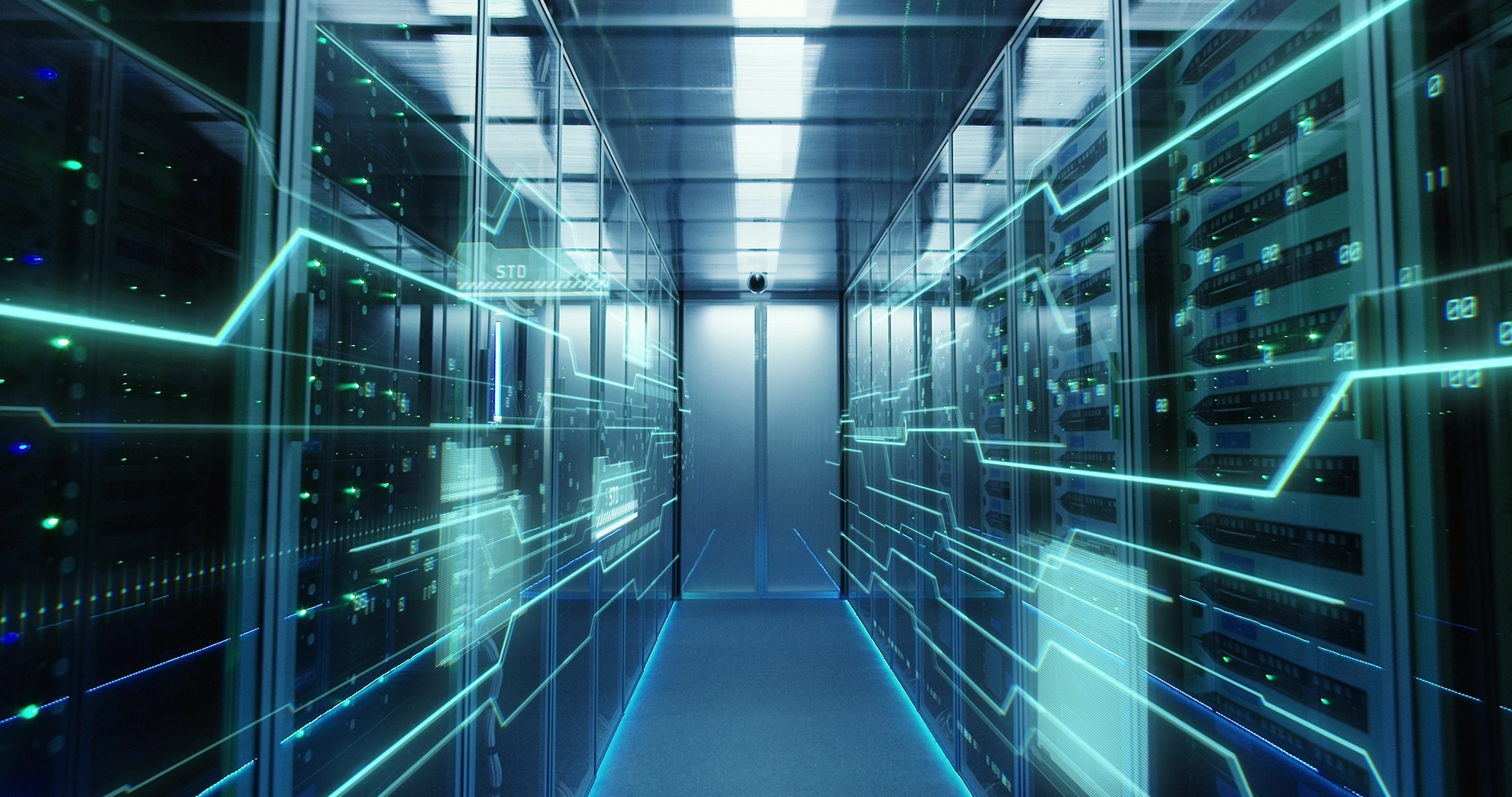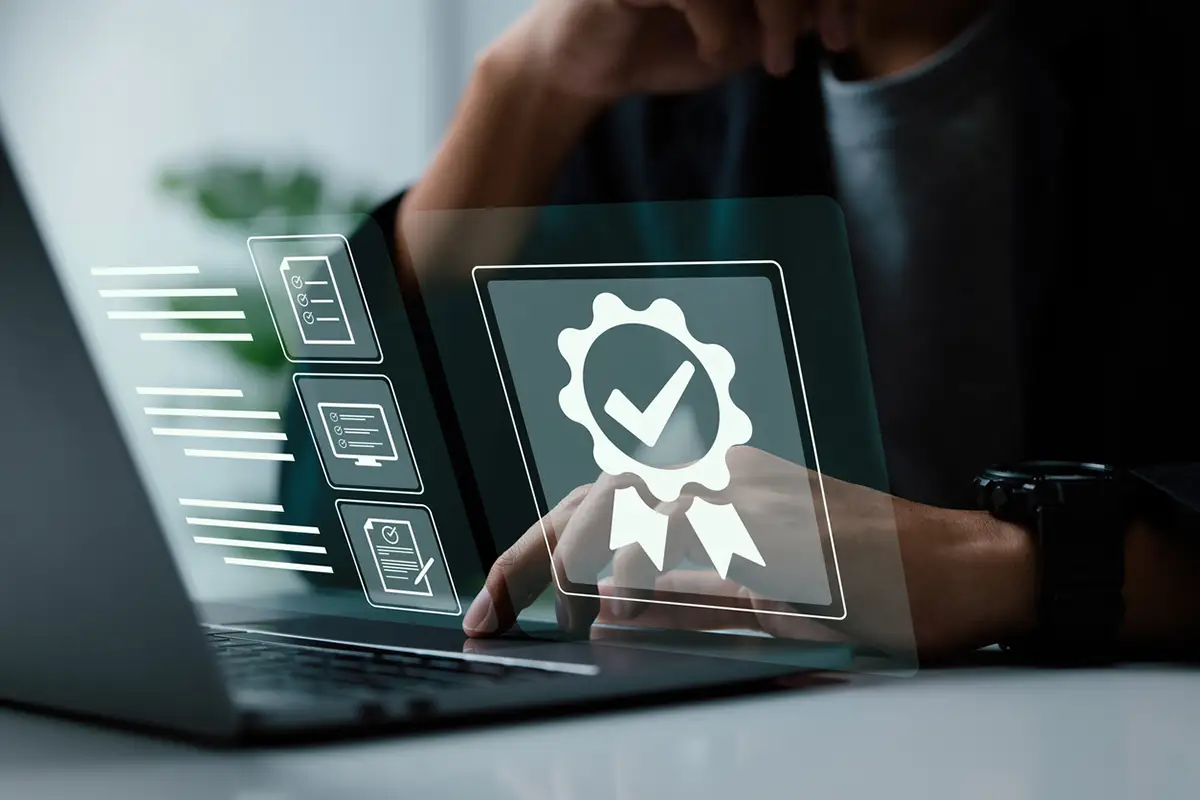 Automate Evidence-based CDE Checks
Accurately assess device configurations with drill down detail of the checks performed to evidence how it complies with PCI DSS requirements – or describes how it fails to comply and how to fix it.
Learn More
Automate Assessor-ready Reporting
Simplify compliance reporting processes for PCI DSS 4.0 network infrastructure requirements with Pass / Fail / Not Applicable results for each device, provided in an assessor-ready report format.
Learn More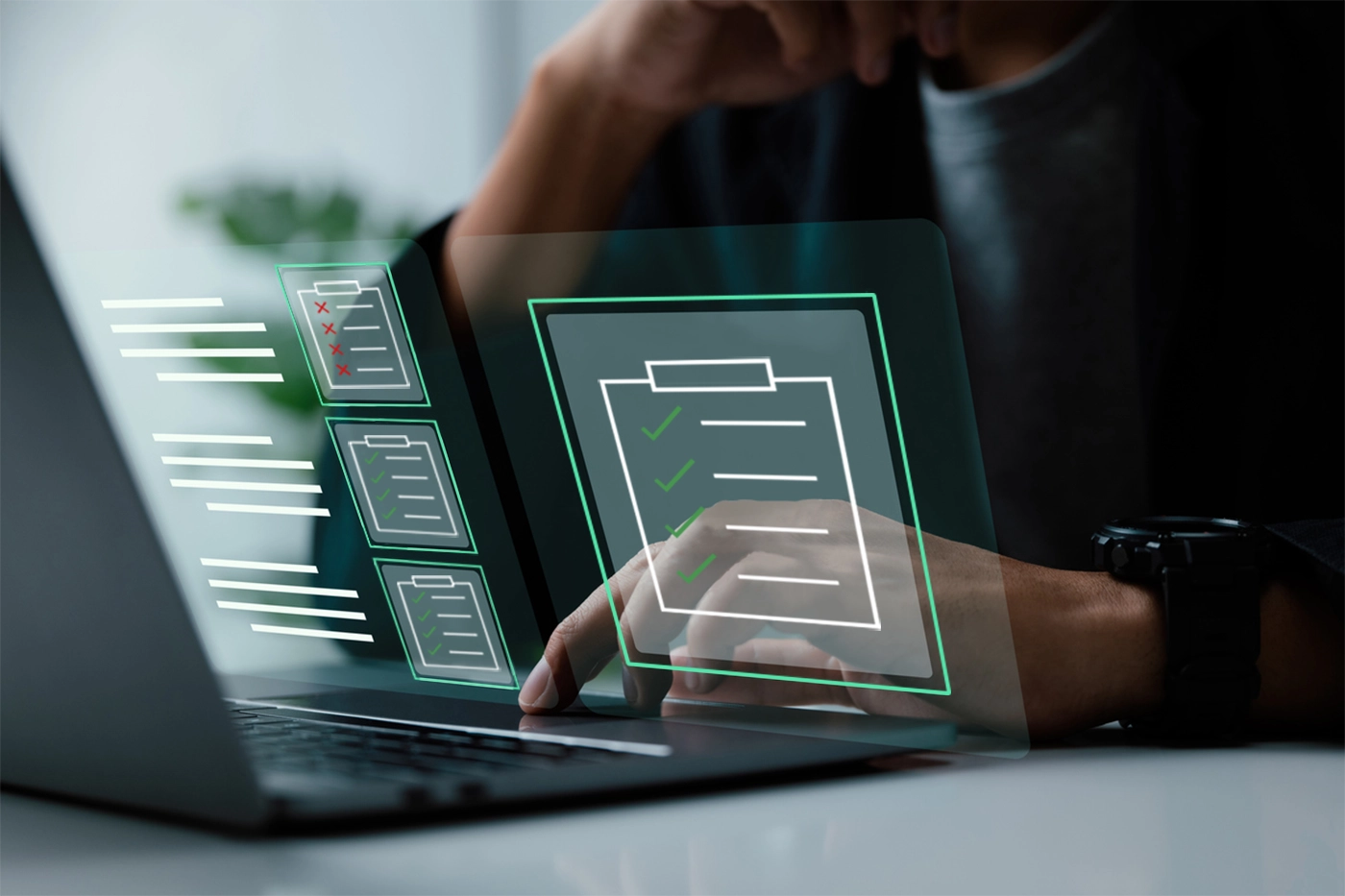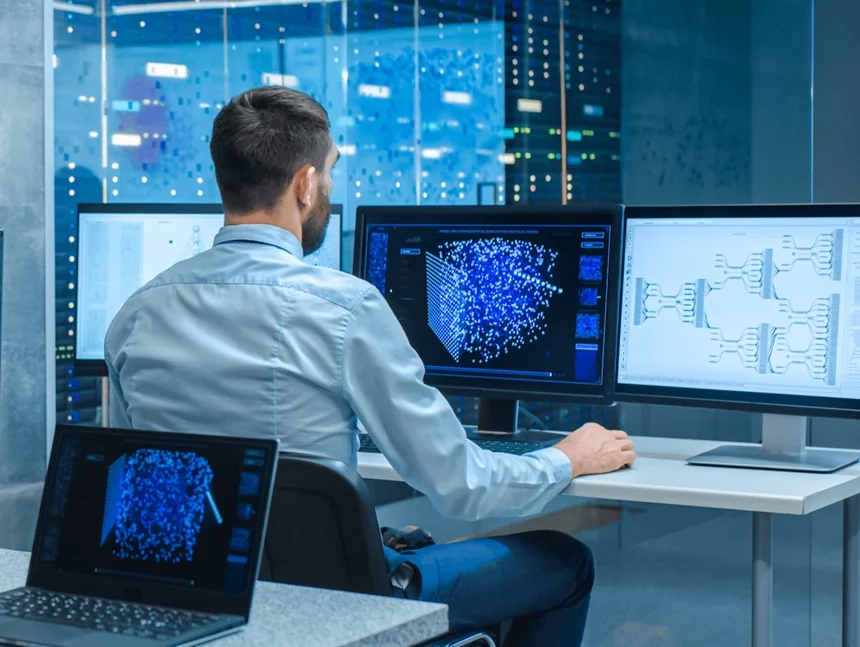 Risk-prioritize Remediation Workflows
Automate prioritization of misconfiguration findings with mitigating advice to inform remediation workflows, allowing you to fix PCI DSS non-compliances, in a risk-prioritized order.
Learn More
Deliver Security from PCI DSS Compliance
Automate an accurate, timely, and scalable approach to PCI DSS compliance, ensuring proactive security as key to protecting CDEs and networks from preventable attacks.
Learn More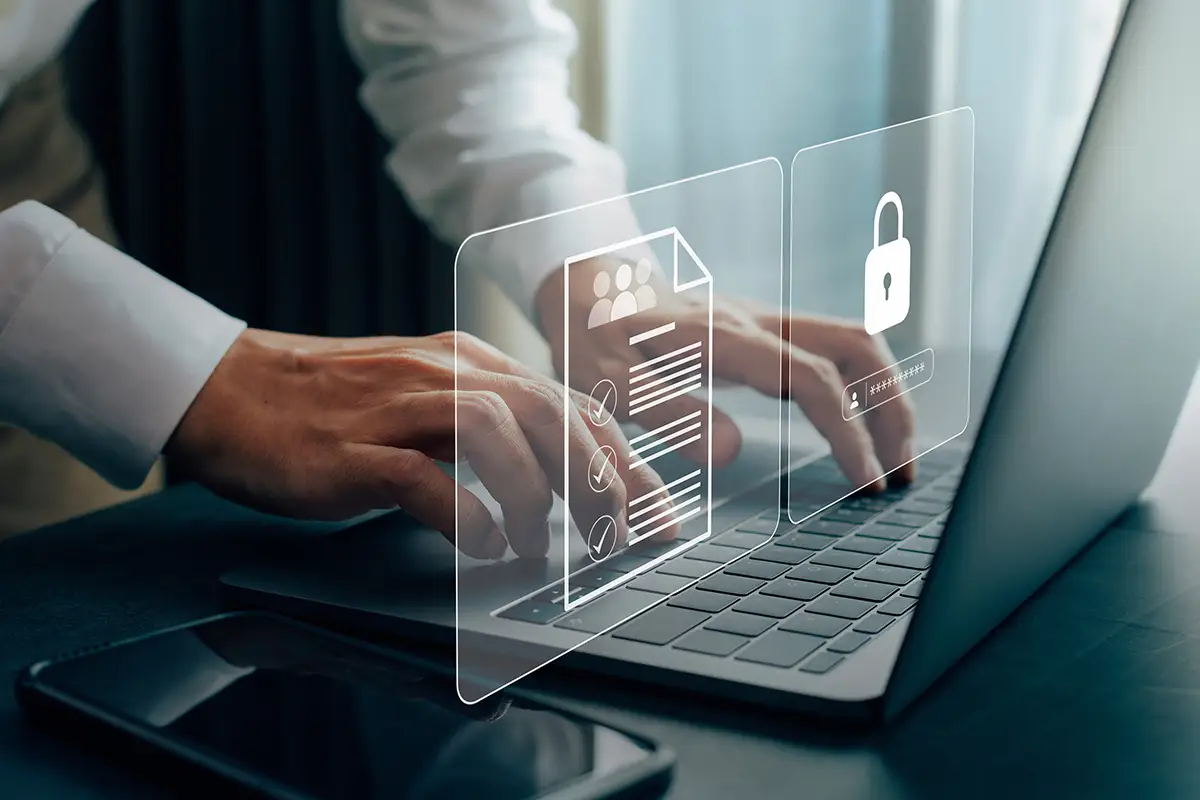 Continuous Network Security &
Compliance, at Scale
Nipper Enterprise provides continuous compliance assurance that is fundamental to PCI DSS 4.0.
Explore Related Resources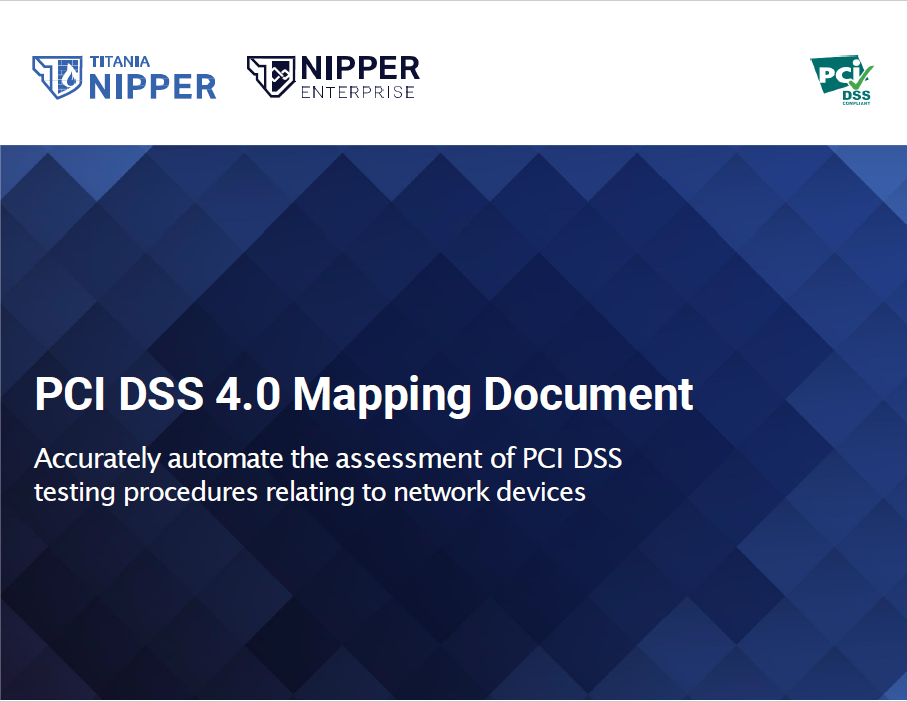 PCI DSS 4.0 Mapping Document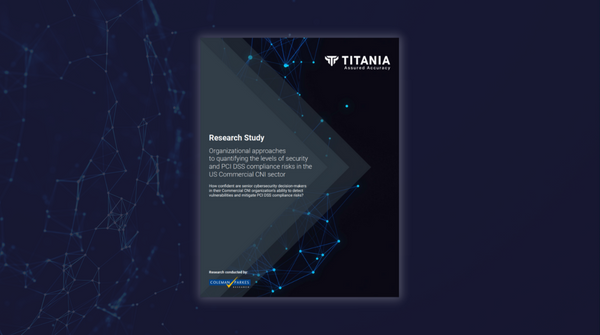 Validating network configurations is seen as a top three consideration for Commercial CNI network security teams.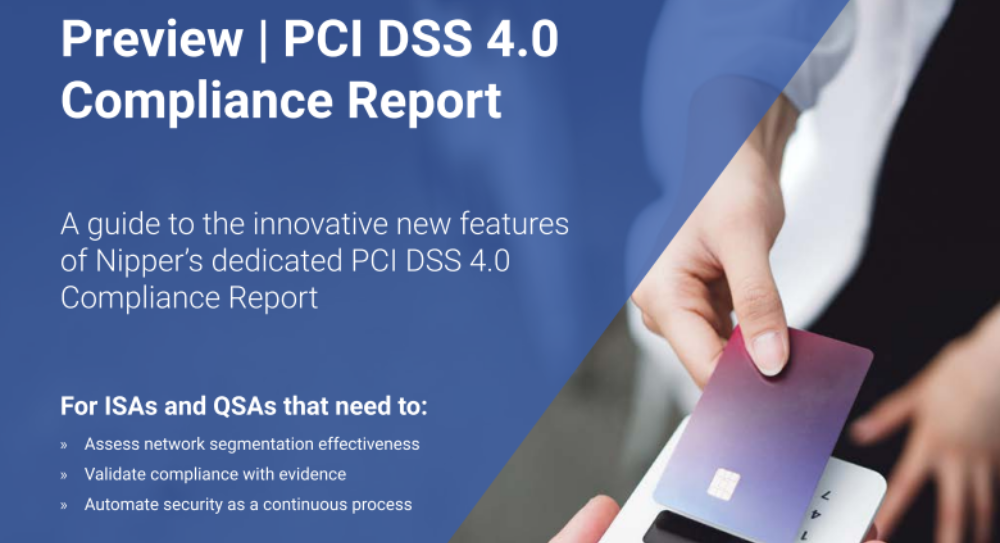 PCI DSS 4.0 Compliance Report Preview
Looking for continuous configuration assessment to:
Assure your CDE is adequately segmented?


Evidence compliance with PCI DSS 4.0


Validate the security of every router, switch and firewall on your network?