Assess only what's changed
Actively working to identify vulnerabilities before they become a threat across your routers, switches and firewalls.
"For over 10 years only between 7.6% and 12.6% of all (software) vulnerabilities have been exploited…. Organizations should focus on active threats instead of addressing thousands of vulnerabilities that may never occur in real-world attacks." CISA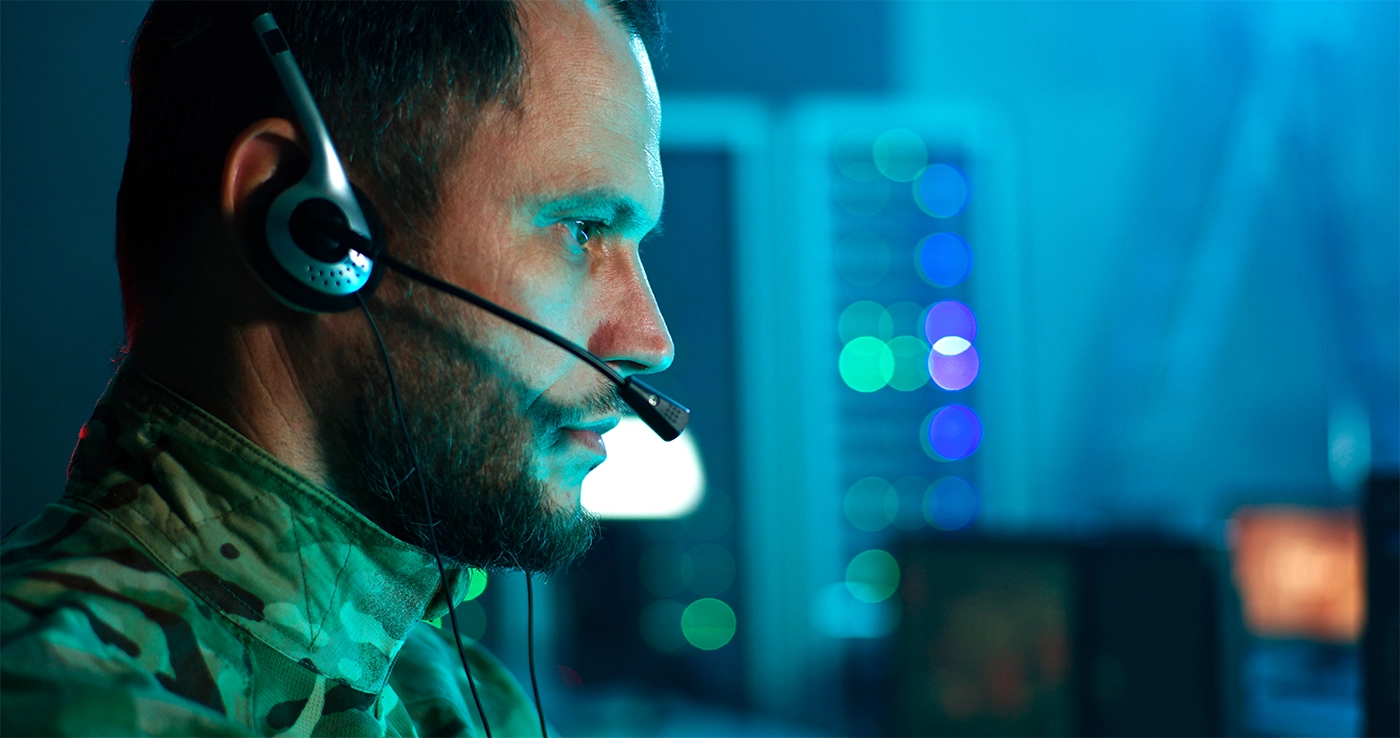 Monitor planned configuration changes
Gain assurance that planned network changes have not created new vulnerabilities within the network.
Learn More
Prioritize remediation of exploitable risks
Network vulnerabilities are prioritized according to network criticality with mitigation advice to inform remediation workflows, informing POAMs and allowing you to fix vulnerabilities in a risk-prioritized order.
Learn More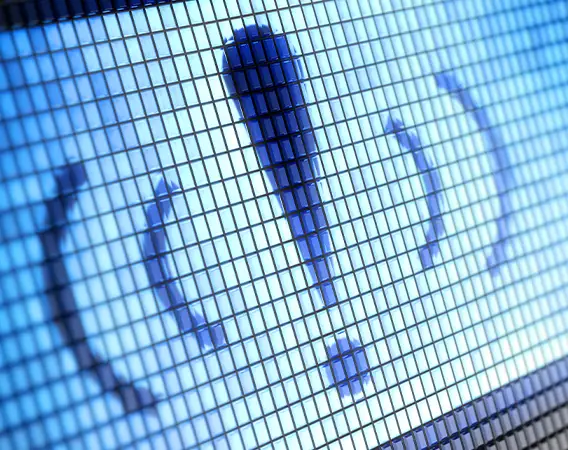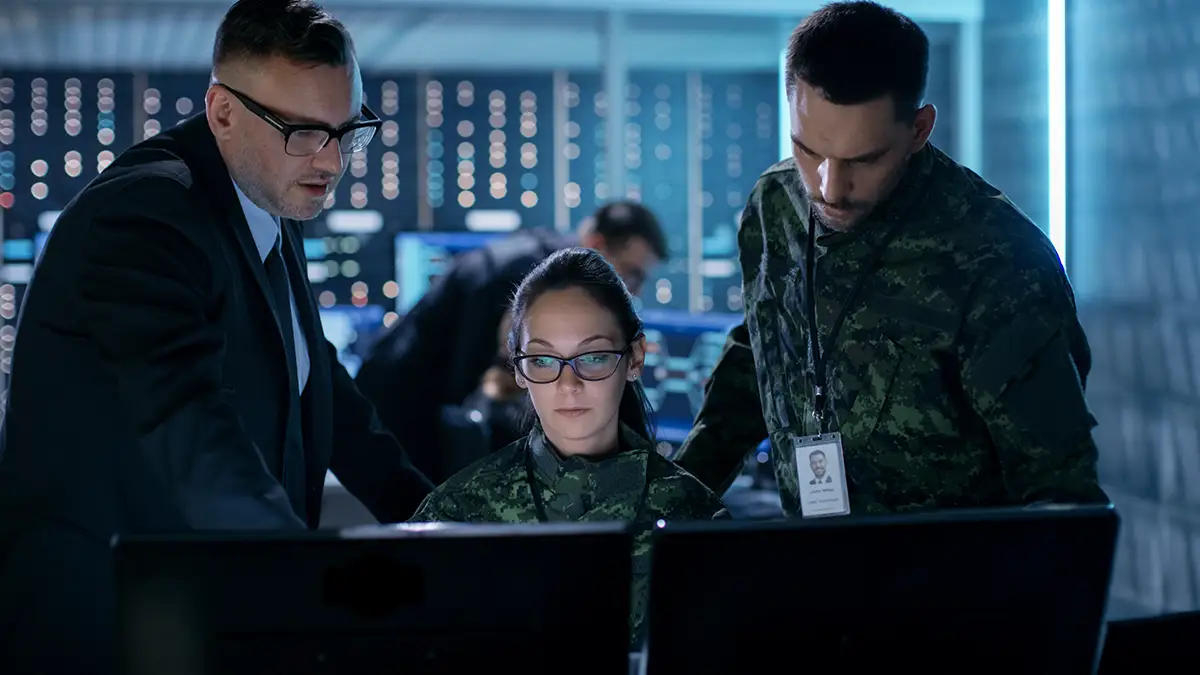 Proactively manage configuration drift
Achieve continuous asset monitoring by proactively assessing for config changes, between scheduled audits in Nipper Enterprise.
Learn More
Establish a Zero Trust base line
Determine the security and compliance state of every network device, every day, with 'pass/fail' evidence of compliance with vendor hardening and security controls.
Learn More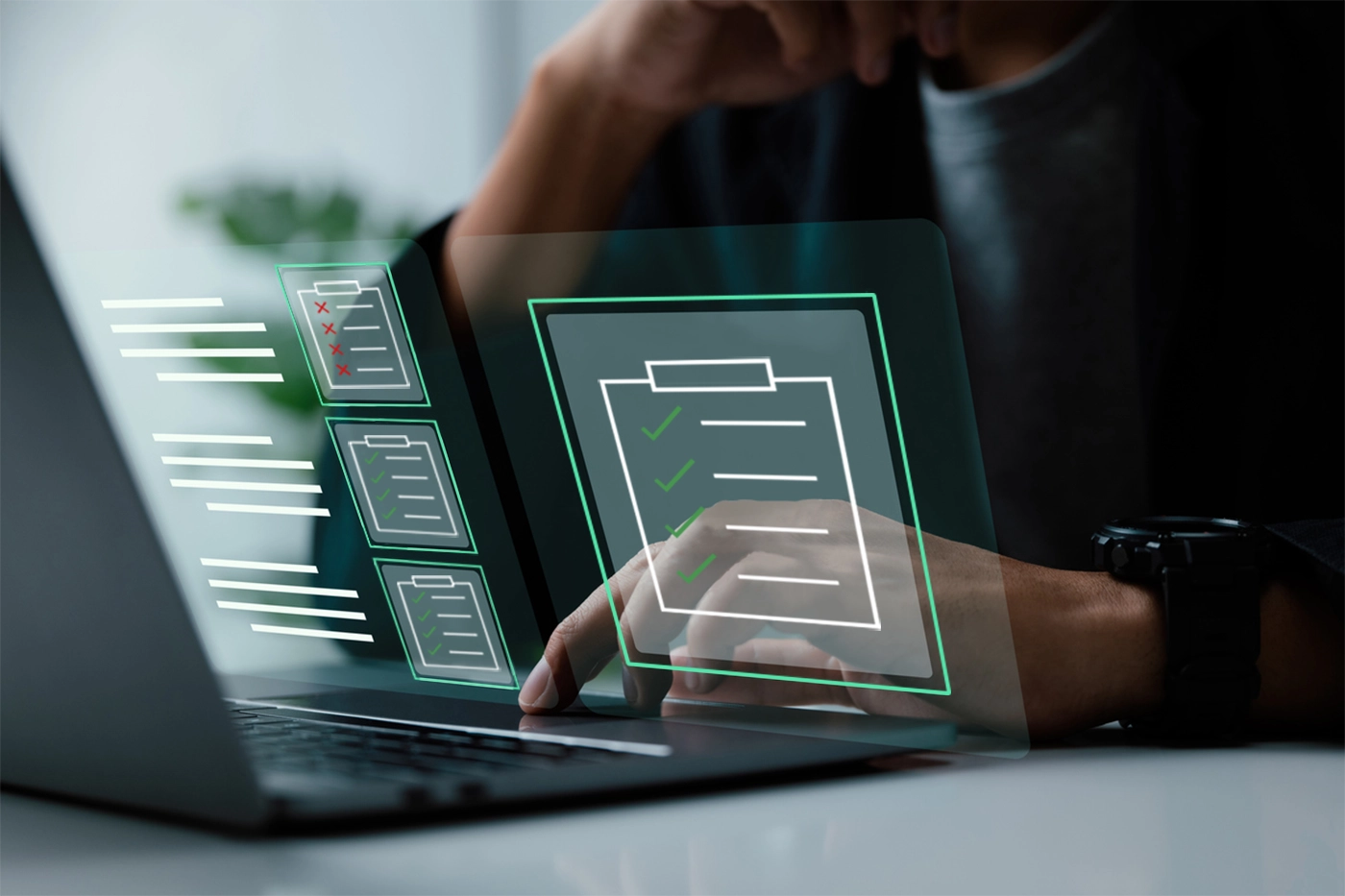 Continuous network security &
compliance, at scale
Nipper Enterprise provides continuous monitoring for proactive assessments.
Explore Related Resources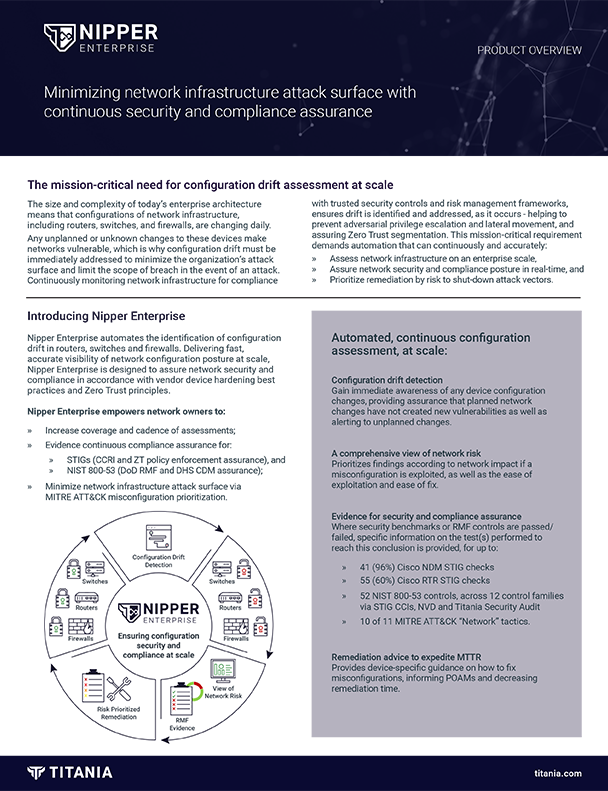 Nipper Enterprise Product Overview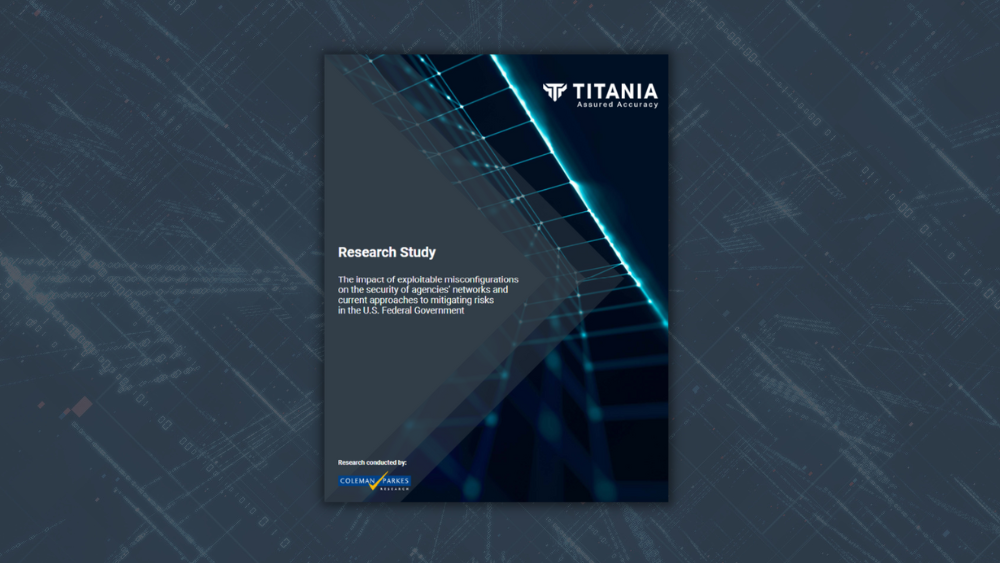 The impact of exploitable misconfigurations on network security within US Federal organization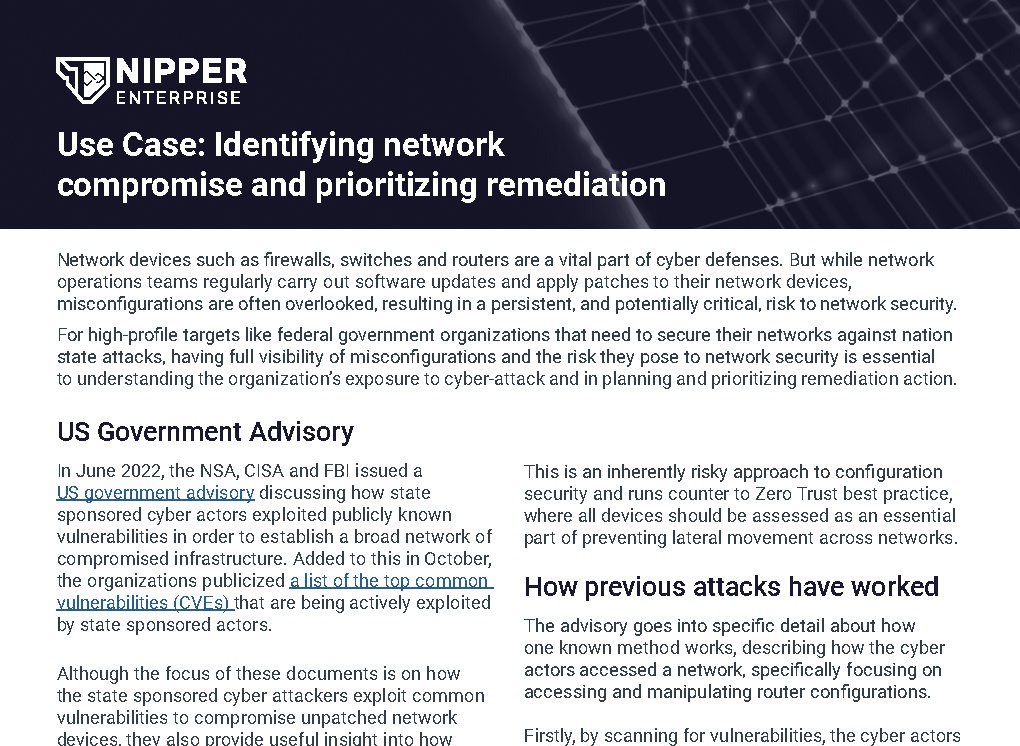 State sponsored attacks exploit publicly known vulnerabilities. Early detection of such attacks is vital.
Looking for continuous assessment to:
Proactively assess network security?


Validate the security of every router, switch and firewall, every day?