Configuration security & compliance at scale
Assure configurations and evidence STIG compliance with automated pass/fail reporting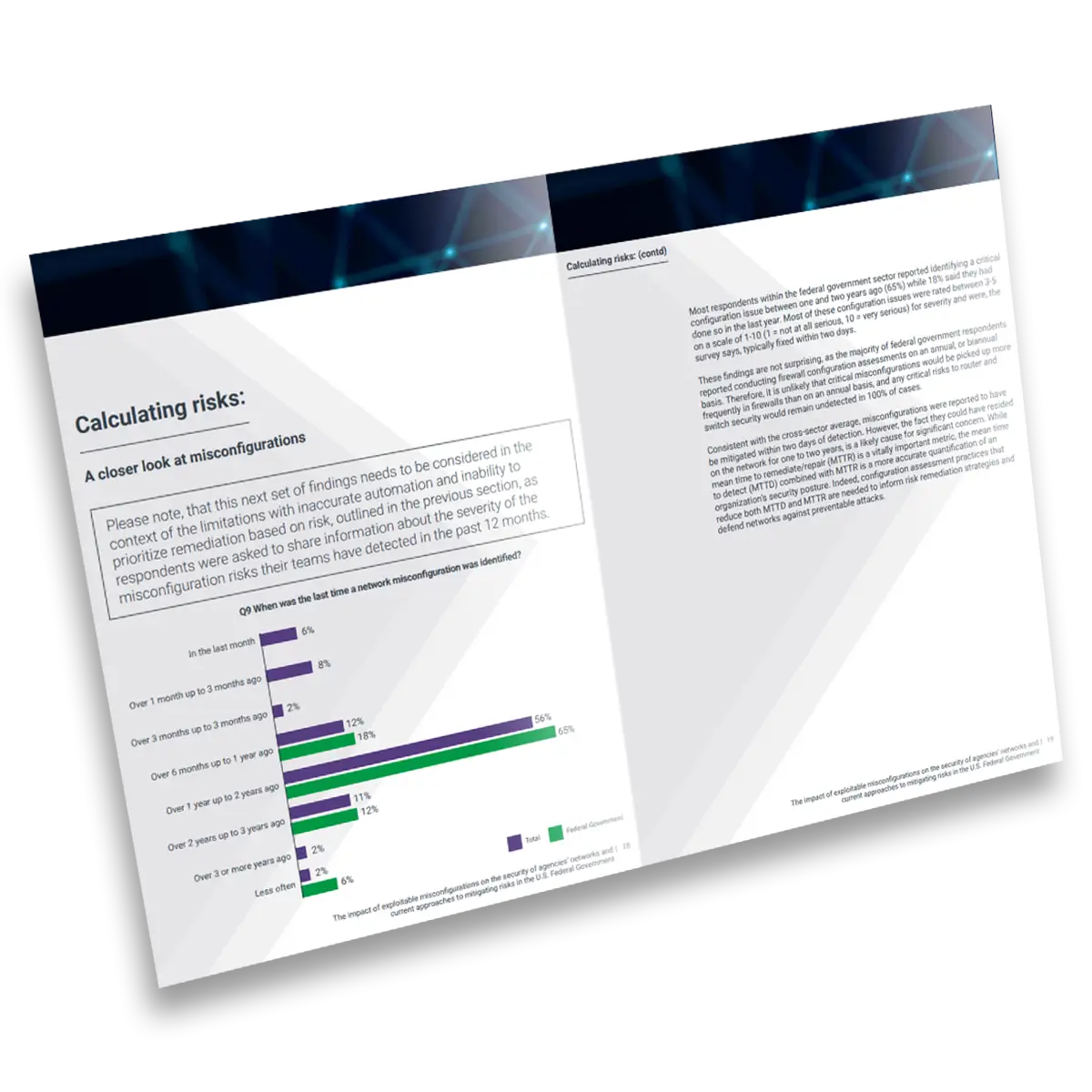 Configuration Security Fundamentals
Stopping configuration drift before it compromises.
Federal agencies face several challenges as they transition towards Zero Trust. Recent research highlights the current approach to configuration security is a major one…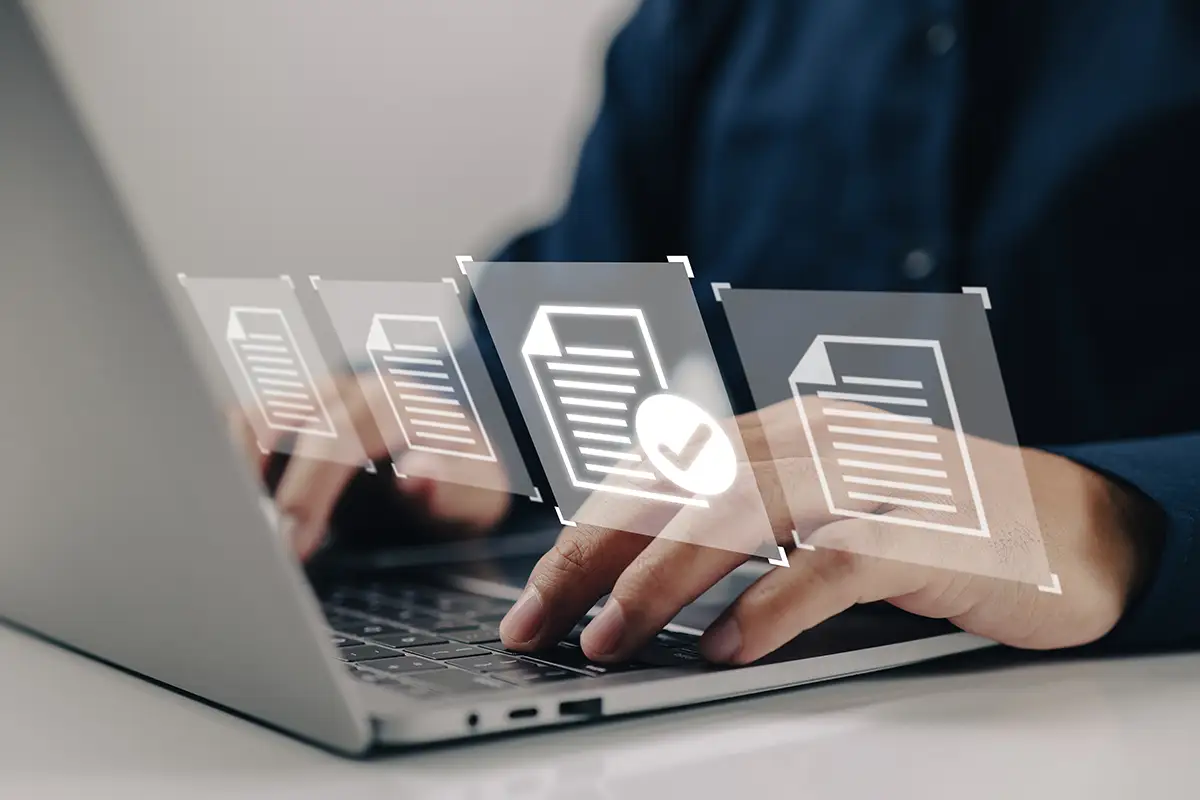 Check against the latest STIG requirements
STIGs are updated regularly, automating STIG audits saves valuable time and reduces the resources required to achieve, evidence and maintain a secure and compliant environment.
Learn More
Automate assessor-ready reporting
Simplify STIG compliance reporting. Accurately report whether configurations pass/fail to comply with RMF controls and security standards, and drill down to the detail of the check performed.
Learn More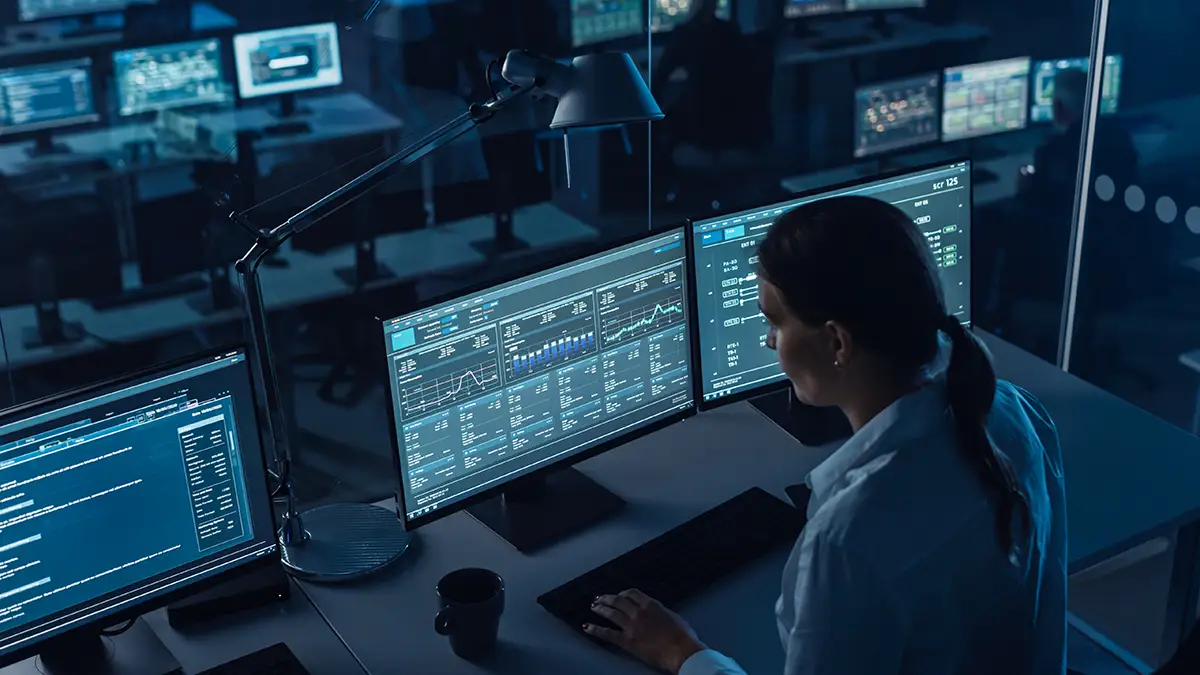 Prioritize remediation of exploitable risks
Network vulnerabilities are prioritized according to network criticality with mitigation advice to inform remediation workflows, informing POAMs and allowing you to fix STIG non-compliances in a risk-prioritized order.
Learn More
Accelerate compliance with remediation recommendations
Risk remediation advice and exact technical fixes for misconfigurations to support and accelerate the process of becoming secure and compliant.
Learn More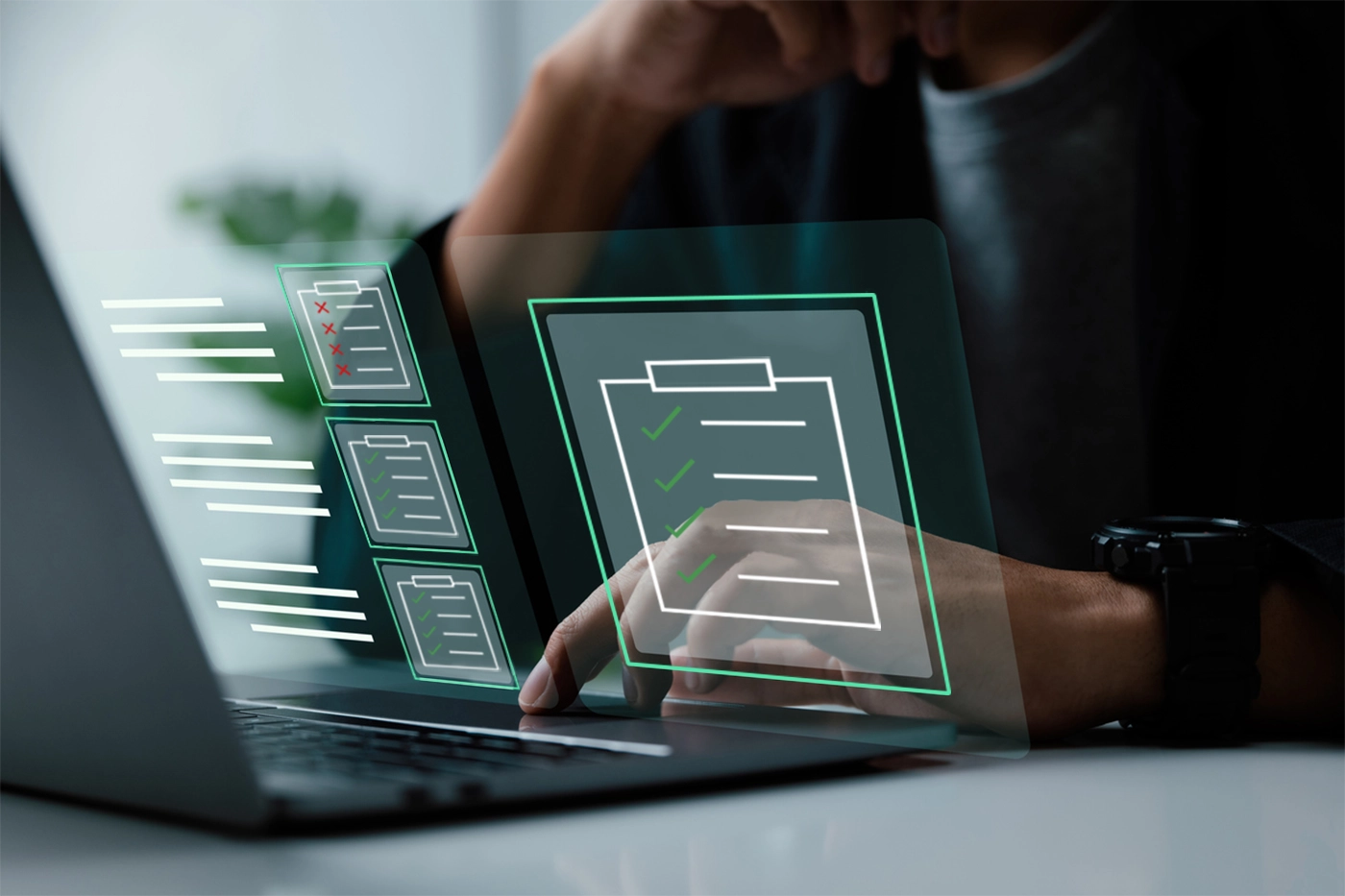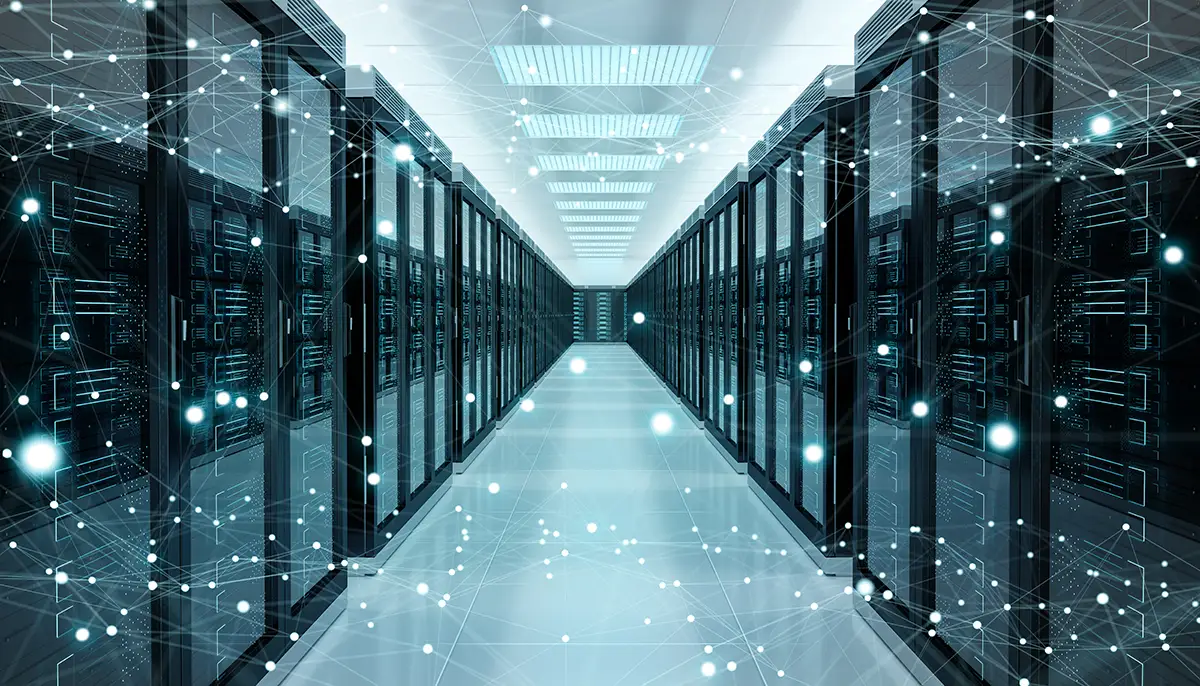 Minimize network infrastructure attack surface
Minimize the network infrastructure attack surface with MITRE ATT&CK® misconfiguration prioritization. Nipper Enterprise provides mapping to 10 of 11 MITRE ATT&CK Network tactics.
Learn More
Continuous security and compliance, at scale
Nipper Enterprise delivers fast, accurate visibility of network configuration posture at scale to ensure ongoing compliance in accordance with the latest STIG requirements.
Explore Related Resources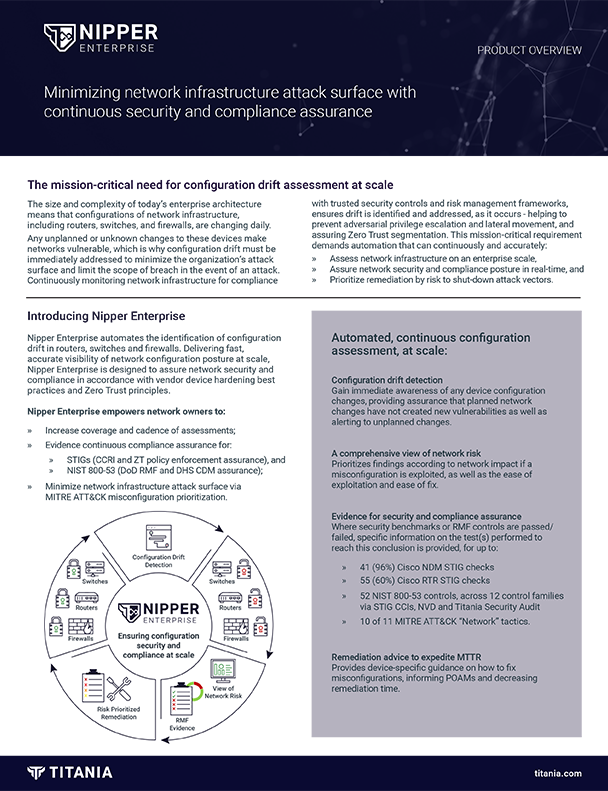 Nipper Enterprise Product Overview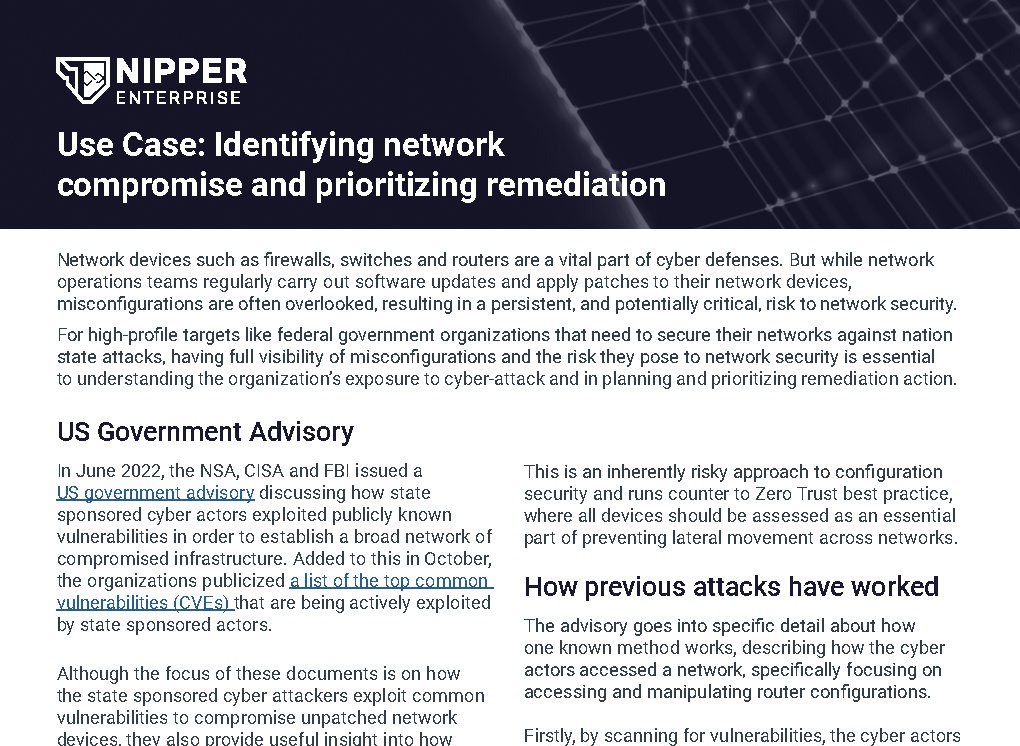 State sponsored attacks exploit publicly known vulnerabilities. Early detection of such attacks is vital.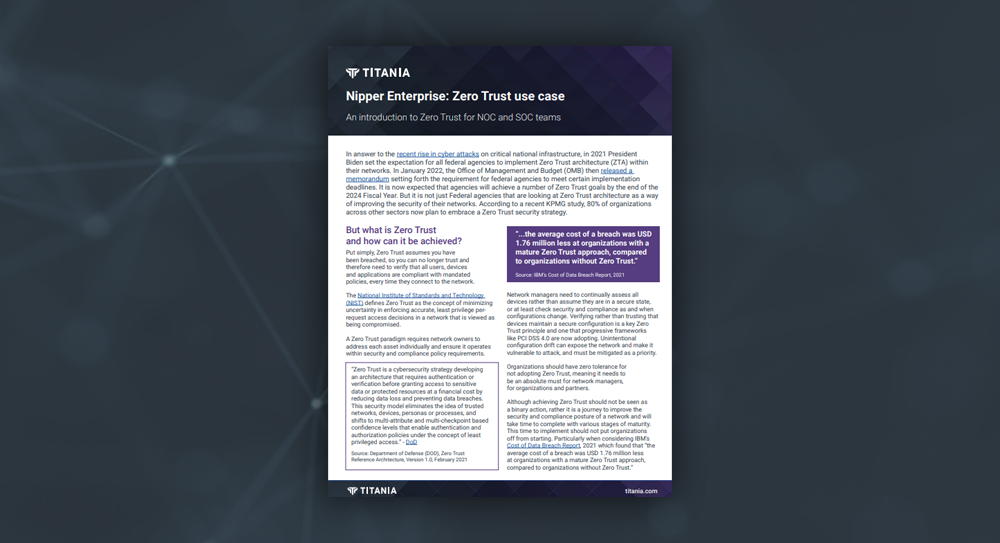 What is Zero Trust and how can it be achieved?
Looking for continuous configuration assessment to:
Evidence compliance with the latest STIG requirements


Meet zero trust architecture objectives


Validate the security of every router, switch and firewall, everyday?