Continuous monitoring at scale
Configuration Drift Monitoring
Continuously assessing the security and compliance status of the entire network
"Human error creates the biggest [security] threat. Technicians can inadvertently misconfigure devices, opening up holes. We need to go back and validate configs." DISA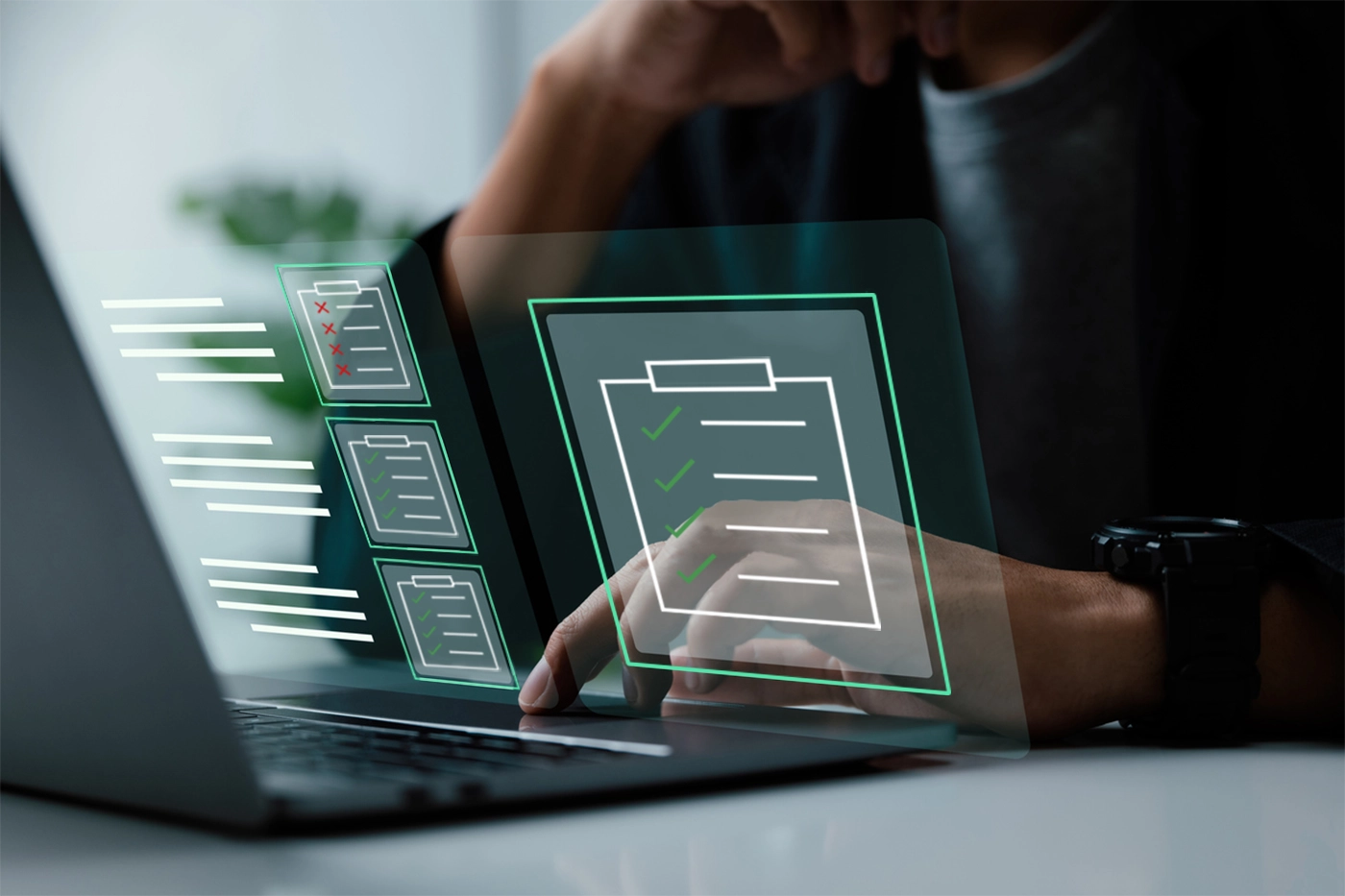 Establish a Zero Trust base line
Determine the security and compliance state of every network device, every day, with 'pass/fail' evidence of compliance with vendor hardening and security controls.
Learn More
Monitor trends in security posture
Detect and monitor network security posture trends over time, including configuration drift critical risk exposure, mean time to remediate, and compliance posture over time.
Learn More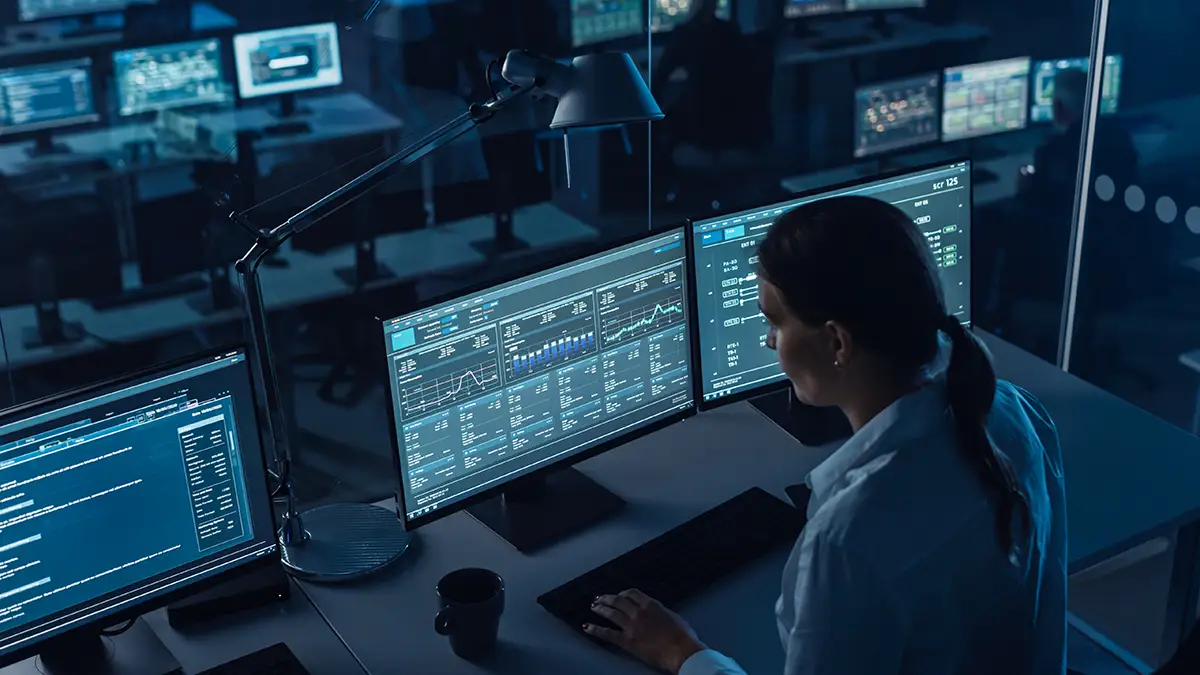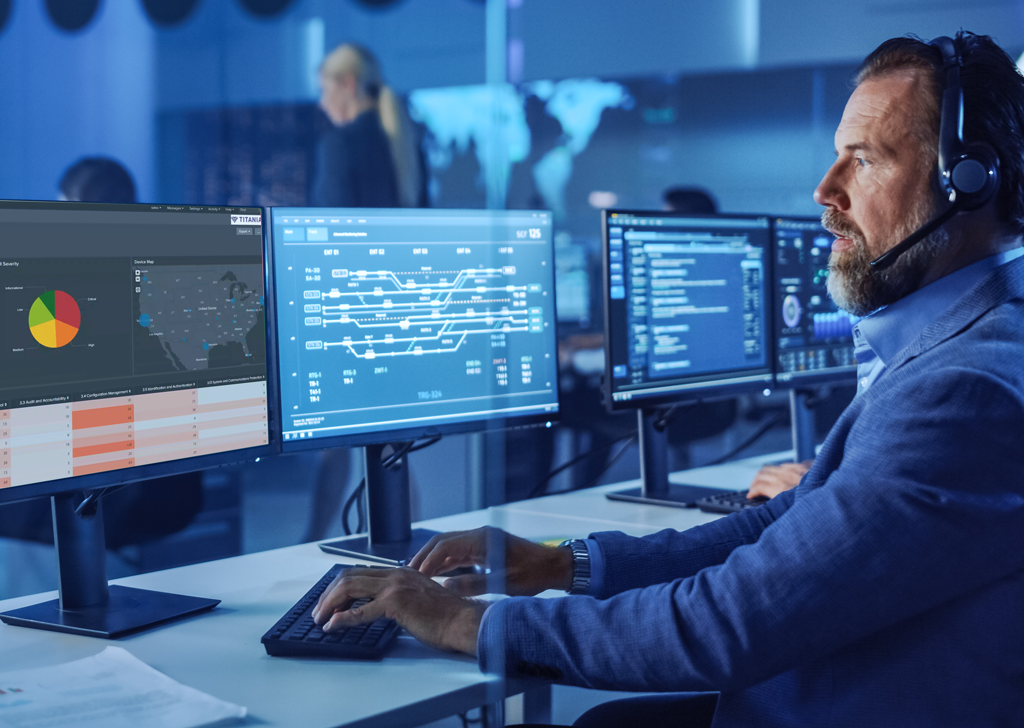 Monitor planned configuration changes
Gain assurance that planned network changes have not created new vulnerabilities within the network.
Learn More
Alert to unplanned changes
Proactive security with alerts for unplanned changes to the network acting as potential indicators of compromise.
Learn More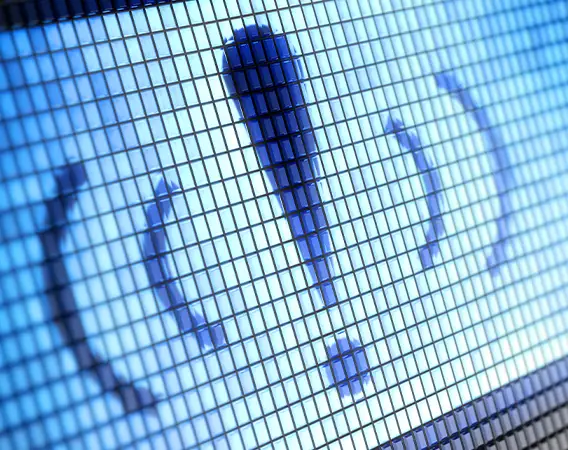 Continuous network security &
compliance, at scale
Nipper Enterprise provides continuous configuration drift monitoring that is essential to protect your network and foundational for Zero Trust architectural baselines.
Explore Related Resources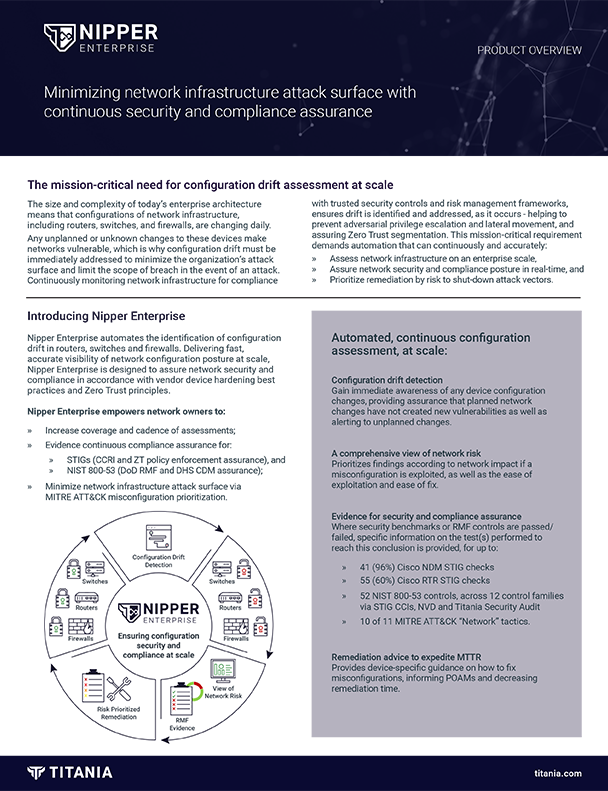 Nipper Enterprise Product Overview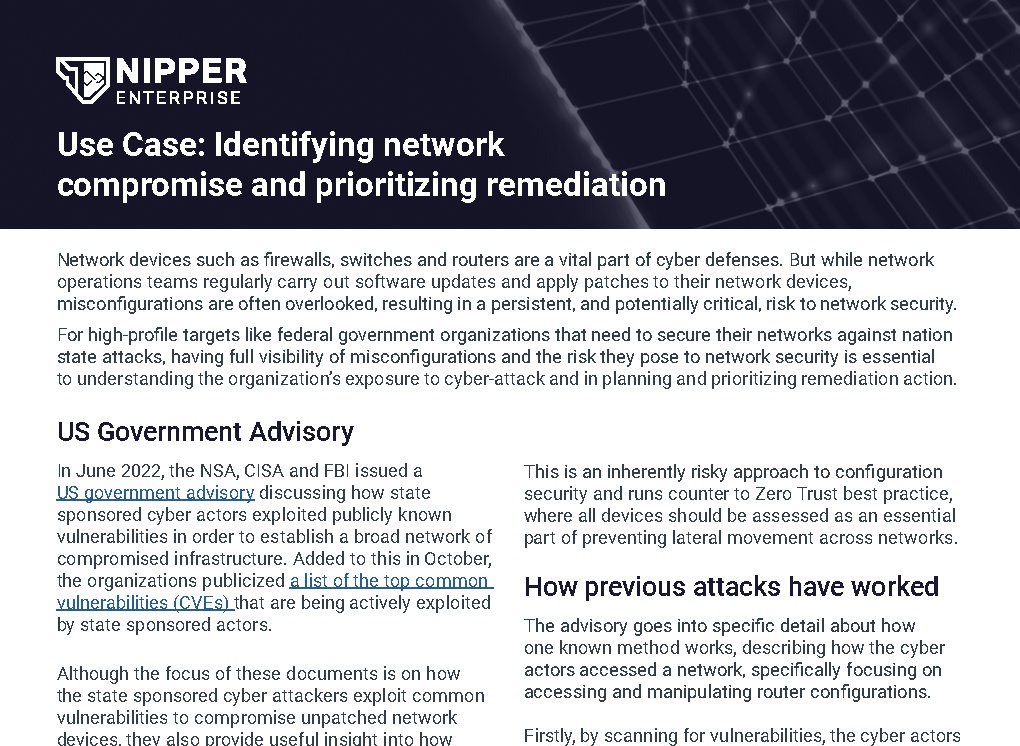 State sponsored attacks exploit publicly known vulnerabilities. Early detection of such attacks is vital.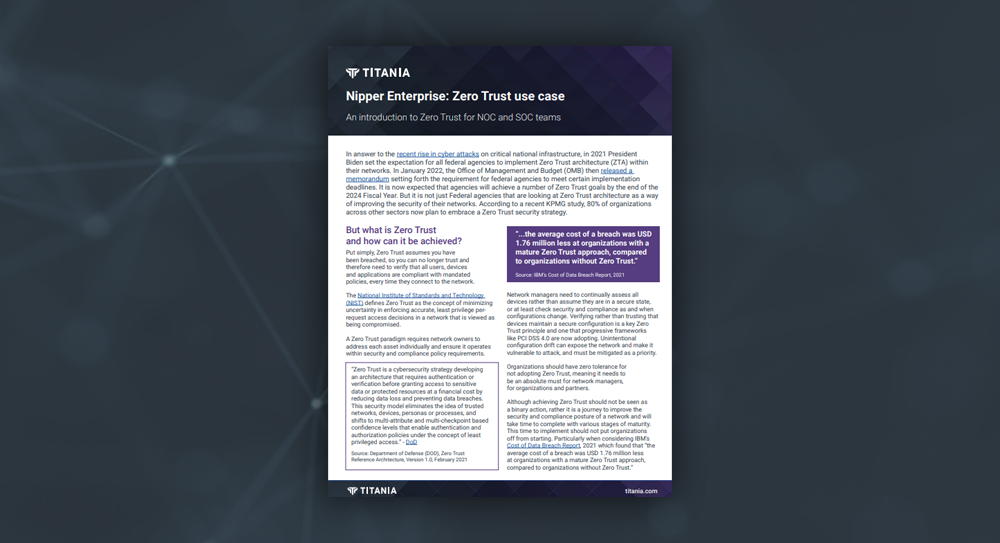 What is Zero Trust and how can it be achieved?
Looking for continuous assessment to:
Monitor configuration drift?


Validate the security of every router, switch and firewall, every day?