Nipper Enterprise for routers, switches & firewalls
Continuous security &
compliance assurance at scale
Minimizing network infrastructure attack surface with continuous monitoring of routers, switches and firewalls for security control and RMF compliance
Bringing the power and accuracy of Nipper to the entire enterprise
Designed to assure network security and compliance, in accordance with vendor device-hardening best practices, Zero Trust segmentation, and control and risk management frameworks - Nipper Enterprise delivers fast, accurate visibility of configuration posture at scale.
Network owners use Nipper Enterprise to increase the coverage and cadence of assessments, evidence continuous compliance with military and industry regulations, and minimize their attack surface via MITRE ATT&CK® misconfiguration prioritization.

Assess network infrastructure
on an enterprise scale
Assure network security &
compliance posture in real-time

Prioritize remediation by risk
to shut-down attack vectors
Configuration drift detection
Evidence-based compliance assurance
Prioritized view of network risk
Remediation advice to expedite MTTR
Automated attack vector analysis
Configuration drift detection
Configuration drift detection
Gain immediate awareness of any device configuration changes, providing assurance that planned network changes have not created new vulnerabilities as well as alerting to unplanned changes (indicators of compromise).
Evidence-based compliance assurance
Evidence-based compliance assurance
With automated network checks mapped to RMFs and security controls, the solution provides assurance for STIGs, PCI DSS v4.0, NIST SP 800-53, NIST SP 800-171 and CMMC.
Prioritized view of network risk
Prioritized view of network risk
Nipper Enterprise provides a comprehensive view of prioritized network risk, which considers the impact to the entire network if a misconfiguration is exploited, as well as the ease of exploitation, for an informed view of network risk.
Remediation advice to expedite MTTR
Remediation advice to expedite MTTR
Where possible, device-specific guidance on how to fix misconfigurations – command line scripts in some cases – is provided to inform POAMs and decrease the mean time to remediate.
Automated attack vector analysis
Automated attack vector analysis
Minimise the attack surface for network infrastructure and understand exposure to defend against adversary tactics via MITRE ATT&CK misconfiguration prioritization.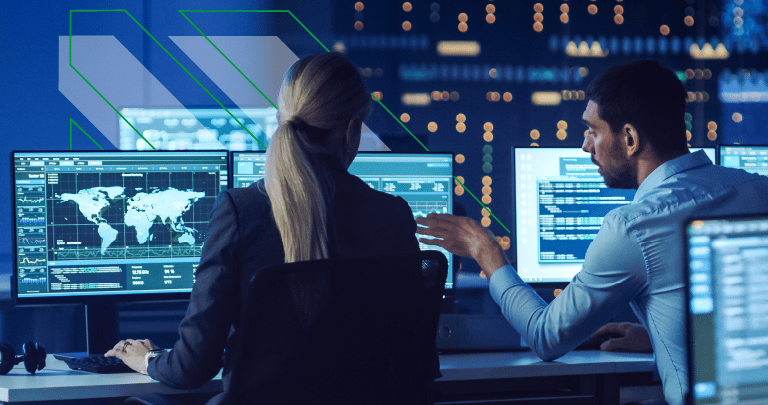 SOCs
Automate snapshot views, prioritized for risk, of the security and compliance posture of every router, switch and firewall in a CMDB on a monthly basis or at a more frequent cadence as required.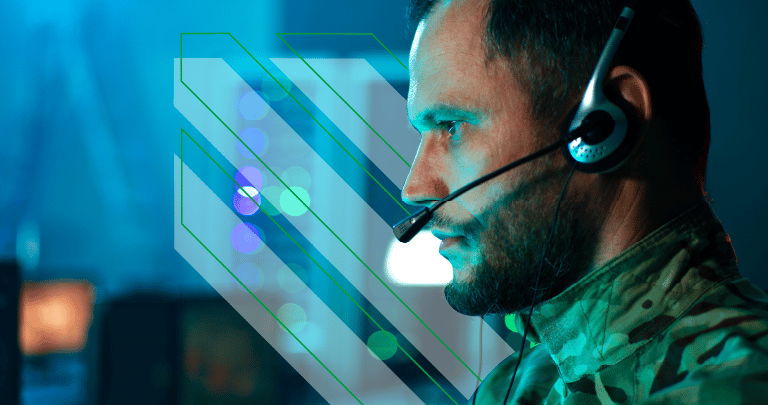 NOCs
Check the CMDB for configuration changes and automatically trigger an audit of those changed files for a proactive way to assess the impact of configuration drift as it occurs, without the need for direct, credentialed device access.
➀ Launching Winter 2023
➁ Launching 2024
Flexible deployment
Nipper Enterprise can be deployed either on-premise with an OVA, enabling deployment in offline environments, or on a virtual private cloud with an AMI.
Enterprise integrations

The solution provides Rest APIs and JSON outputs for integration with trusted 2FA, SIEM, SOAR, GRC and ITSM/trouble-ticketing solutions.
Stateless & passive

Nipper Enterprise does not require access to devices as it connects to a CMDB or Git repository, to proactively monitor configuration drift.
Proactive audits

New or changed device configurations in the repository, trigger Nipper Enterprise to proactively fetch the latest (changed) configs for assessment.
Automatic labelling
Configuration repository labels are inherited automatically, with only labels passed to third-party solutions.
Customizable scheduling

Audits can be scheduled according to device labels indicating, for example, network criticality, location, device type, vendor, etc.
Configurable parameters

Detailed check descriptions and configurable parameters help ensure network checks reflect organizational policies and risk profile.
Agnostic data pipeline

Risk-prioritized findings are provided in both human-readable and machine-readable formats, enabling integrations with third-party security and compliance tools.
Snapshot reporting

Review 'point in time' security and compliance posture snapshots to forensically analyze the extent to which a network has been compromised following signs of an attack.
Air-gapped assessments

Assess and assure security and compliance, even in offline networks. Assessment methodology does not require direct access to devices, enabling deployment in offline networks.
Supported Devices
For specific details on Nipper Enterprise's support for vendor's products, models and versions, please
contact us.
Request a Nipper Enterprise Demo
» Configuration drift prevention
» Critical risk remediation
» Zero Trust networking
» Automated regulatory compliance reporting
» MITRE ATT&CK analysis
» Remediation workflow improvement
Register here for a personalized demo