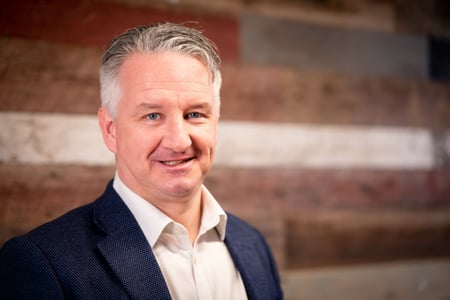 We're proud to announce that Titania has received £2.5m investment from Foresight, a leading independent infrastructure, and private equity investment manager.
This exciting investment comes as Titania enters its next phase of growth, accelerating the bringing to market of enterprise-scale solutions that extend access to the unrivaled accuracy of Titania's core network security and compliance audit automation solutions.
Founded in 2009 by Ian Whiting, Titania has come a long way since its origins and has grown substantially over the last decade following the success of our award-winning audit automation product, Titania Nipper. The new government compelled and evidenced continuous monitoring and supply chain Risk Management Framework (RMF) compliance requirements, combined with significant gaps in Security workface underpin forecasts the global Security Automation market will grow by 8% pa to $25bn by the end of 2024. Titania's trusted accuracy means we are uniquely equipped to meet this market demand for accurate RMF audit automation for the core network at scale every day.
Titania will use this investment to launch Titania Enterprise. By integrating with trusted Security Information and Event Management (SIEM) and Security Orchestration Automation and Response (SOAR) partners, our Enterprise solution scales Nipper's world-leading automation accuracy to increase the ROI from existing Security and Network Operation Center investments by reducing Mean time to Detection and Remediation (MTTD and MTTR) of core network misconfigurations and vulnerabilities.
Commenting on our investment, Phil Lewis, who becomes CEO of Titania, said: "Titania's mission is to increase our customers' network resilience and security compliance, and Foresight's backing and investment will accelerate our ambitious plans to automatically detect and remediate misconfigurations and vulnerabilities at scale and reduce customers' attack surface while evidencing compliance. Delivering this at scale is especially important in a world in which organizations need to move from periodic auditing to continuous monitoring of network security. Foresight will support us in achieving our goals, enabling our customers and partners to use Titania as a cornerstone solution in the global Vulnerability Managed Detection and Response technology stack, and market."
Stephan Gueorguiev, Investment Director at Foresight, added: "We are excited to work together with Titania management team as it increases its offering by launching the Titania Enterprise Solution, adding to their market-leading on-demand device audit tools. The ever-increasing cybersecurity threat presents a large and rapidly growing global market opportunity for continuous network device monitoring at enterprise scale, which Titania's products address with unparalleled accuracy and speed."
Founder and Co-Owners, Ian and Nicola Whiting, commented: "Our partnership with Foresight comes at a very important time in the Company's development and that of the industry. It provides the platform from which to accelerate our growth and our delivery of enterprise-scale solutions to meet customers' cybersecurity challenges, helping them stay ahead of constantly developing threats. We're excited about what this could deliver to our industry."
The story was first featured on https://www.iteuropa.com/news/uks-titania-gets-ps25m-grow-security-services-channel