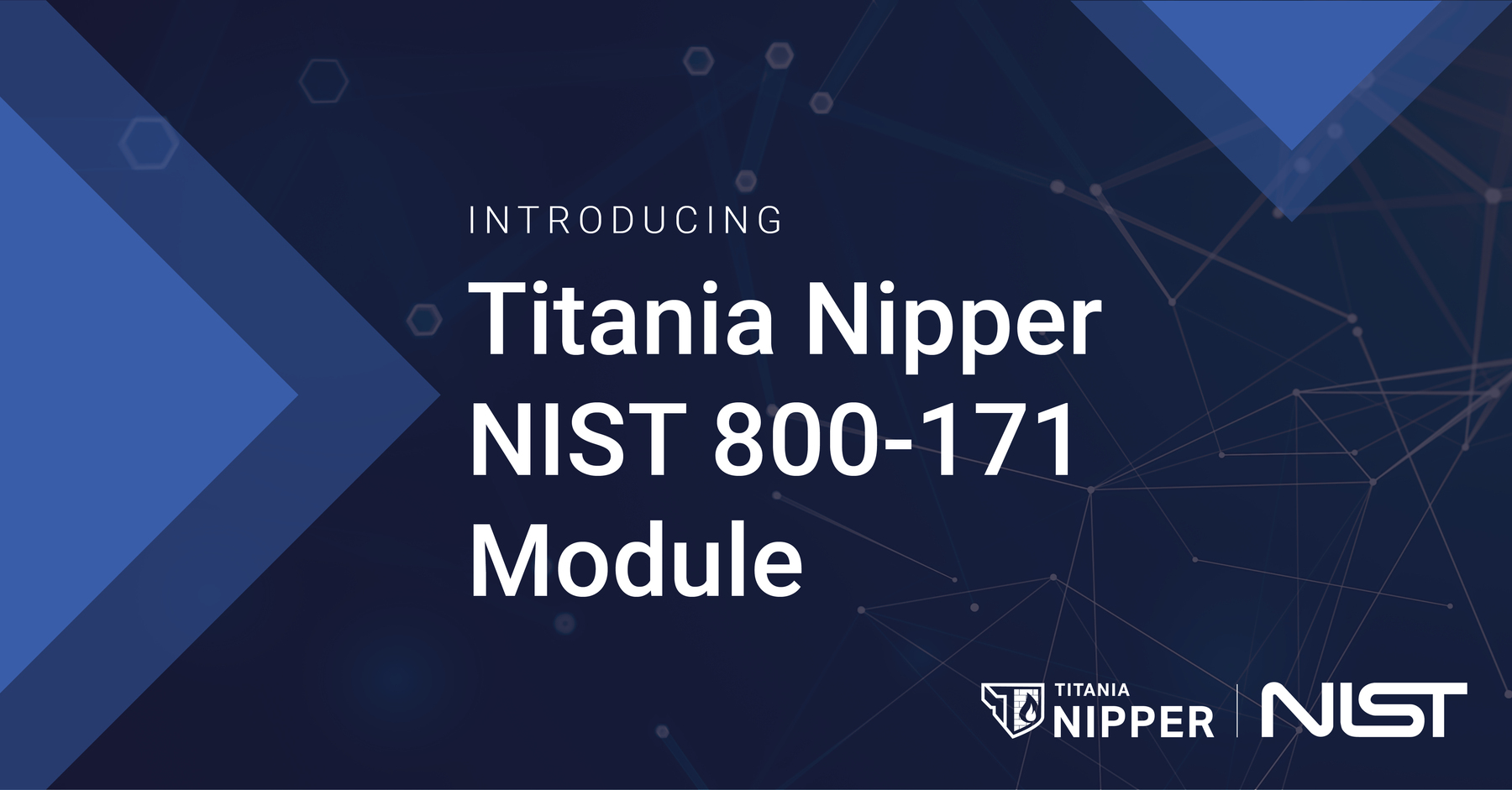 We are delighted to announce the launch of our new dedicated module to assess NIST 800-171 compliance for core network devices, both quickly and accurately.
The module, an add-on to Titania's Nipper product, allows any organization that works with U.S. government agencies and handles controlled unclassified information (CUI) in a non-federal IT system to automate compliance for 89% of the core network requirements.
NIST 800-171 is a list of cybersecurity requirements introduced by the National Institute of Standards and Technology. The standard helps to protect controlled and sensitive government information managed by contractors or other organizations. However, the requirements can be challenging and time-consuming to implement and non compliance can result in termination of contracts.
"Any organization that works with CUI data from the U.S. government needs to comply with these required cybersecurity standards. Some may not be aware of their compliance status, and others may find the assessment process too arduous. This tool can make compliance for NIST 800-171 easier, which means you can focus on retaining and growing your business instead of worrying about losing it,"
New Module
The new Titania Nipper NIST 800-171 module will automate the assessment of 15 of the NIST 800-171 requirements across six control families. Evidential information for a further six requirements across four control families will also be highlighted by the module.
The module consolidates all findings into one easy-to-read report that provides evidence of compliance and suggestions for remediation. Additional benefits of the Nipper NIST 800-171 module include:
Detailed device configuration audits generated in minutes
Accurate reports that can be output to GRC and SIEM systems
Our new NIST 800-171 module is available immediately. To find out more, visit our dedicated NIST 800-171 page.
Accurately assess NIST 800-171 compliance with Nipper
We've developed this new module to help businesses of all sizes quickly and cost-effectively fulfill the requirement by assessing compliance, generating evidence, and providing insight into what vulnerabilities need fixing so that suppliers can both stay compliant and prioritize the remediation of any critical issues first.