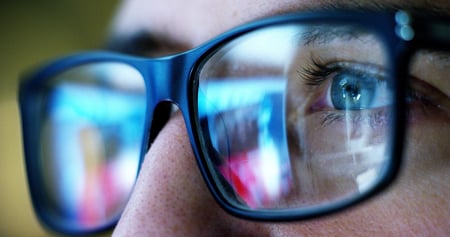 With organizations across the globe adjusting to the coronavirus lockdown, managing a remote workforce has become the new normal. In the US, VPN usage was up by 53% in the first week of lockdown, while in Europe, Vodafone has reported a 50% surge in internet usage since mass home working began.
Work and home devices are also becoming interchangeable with families using them to access educational resources and entertainment as well as to get the day job done. New networks are being accessed and applications downloaded daily.
While enabling valuable day-to-day interactions to continue, unfortunately, the current environment also creates the perfect storm for cyber breaches. The need for organizations to assess the vulnerability of their networks and devices to protect valuable business data has never been greater.
What is Vulnerability Assessment?
Vulnerability Assessment or 'Vulnerability Testing' as it is also known, is the process of evaluating weaknesses in networks, devices and applications to reduce security risks. They are carried out by Pen testers, Vulnerability Assessors, IT departments, and other cyber security auditors to test the strength of an organization's set up.
A vulnerability is a weakness, mistake, or misconfiguration in the system that could allow unauthorised access to a potential intruder. This could be a procedure, design or implementation error or a result of other internal controls.
The frequency with which Vulnerability Assessments are carried out varies from organization to organization depending on several factors such as; how many users they have, complexity of systems in place, sensitivity of business data, sector compliance and regulatory requirements.
However, in the current business environment, Vulnerability Assessments should be carried out as regularly as possible given the increased threat levels around potential cyber-attacks.
Where do I start?
Many people feel overwhelmed when it comes to carrying out Vulnerability Assessments, particularly in relation to the time it will take to analyze and act upon what they discover.
Among the organizations we've spoken to about cyber security, there are typically a few common areas of concern;
• Ease of access: trying to manually gain access to the configuration log of each device or network is time consuming and overly complicated
• Compliance overload: having to ensure compliance with specific sector standards and regulations across each network or device, keep up to date with any changes and implement on an ongoing basis
• Remediation resource drain: huge resource spent analyzing reports to make sense of information, means less time to identify priorities and plan out actions to rectify
• Rule breakers: with so many diverse and complex rules in place, its hard to unravel and understand which are helping and which are hindering
• Alert fatigue: overwhelmed by alerts and unable to filter, assessors waste time on investigating false positives
What's the answer?
Frustrated by the amount of time and resource spent on manually compiling information and analyzing it, many cyber professionals are turning to automation to help them carry out Vulnerability Assessments.
While an automated assessment could of course never replace a skilled professional, it can help by quickly and accurately reviewing security settings and providing a user-friendly report highlighting key priorities for action.
By investing in an automated tool, IT professionals can spend their valuable time identifying and setting up reporting geared towards their specific organization's needs, rather than being bogged down in time-consuming manual testing.
Reports can identify and prioritize network vulnerabilities as predetermined by the IT manager. They can also highlight any compliance issues and new regulations the manager should be aware of. There is also the ability to produce reports with executive summary overviews for the c-suite, and more technical details for the IT department.
With a more streamlined approach, it also means there is time to check more devices and networks across the organization to ensure company-wide security. An issue which is extremely important in the current business climate.
In conclusion…
The know-how and experience of a skilled IT professional will always be needed to understand the nuances of a particular organization or set of results. However, automation allows IT professionals to save a significant amount of time getting caught up in the detail of collating and reporting on data, enabling them to instead spend their time on more strategic issues that will add real value to their organization.
To find out more about automation and Vulnerability Assessment, check out our recent Nipper overview webinar or book a demo.