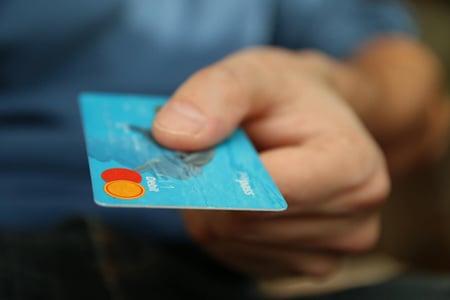 In the wake of the coronavirus outbreak, many businesses across the globe are now working remotely as part of social distancing or self-isolation practices. Not only does this increase the need for secure networks and devices for professional purposes to ensure the protection of organizational data as businesses continue to operate, but it's also critical to safeguard consumer data, understanding changing purchasing habits and/or b2b spending, all whilst complying to the PCI DSS standards of compliance. This is, of course, pertinent for desktop devices but also that of mobile, with over 1.2 billion people worldwide accessing the internet from their smartphone, and over 40% of Americans making purchases through their smartphone devices, and it's likely that this figure will only increase during this pandemic, particularly if children are left in charge of our devices.
Research tells us that the COVID-19 outbreak is already having a direct impact on eCommerce spend, with 50% of Chinese and 31% of Italian consumers stating that they are shopping online 'more frequently' since the outbreak, entrusting companies with their payment card data while they work to safeguard their health and those around them. According to Wired, cyber criminals are taking note of this behaviour and are looking for ways in which to exploit network or device vulnerabilities, and essentially the amount of time that people are spending online. With this in mind, high standards of compliance are proving more important than ever to protect customers and networks, as well as maintaining customer trust and buy-in. Adhering to these compliance standards is not only your organizational responsibility, but it can help to reduce the risk of cyber-attacks and our Titania Nipper and Paws products can support accordingly.
Particularly in this situation, time is of the essence in the battle against cyber criminals. This is why we recently put together a webinar for our customers to help them save time and resource on their journey towards PCI DSS compliance with audit demonstrations; an introduction to additional features such as third party integration (SIEM, SOAR and business data/ analytical tools); as well as a review of what's new in the latest version of our Nipper product and how this will impact operations. Users tuned in live and additional resources were distributed following the broadcast for those looking to catch up on demand. Our team is working hard to support our community during a time when we predict our expertise will prove business-critical, protecting organizations and their customer data during what is already a difficult, uncertain time.
We understand that in the coming weeks, people will be looking to do more virtually and of course, professional development time will be included in this, helping to add additional business value throughout home-working periods. This is why we're working to put together a series of webinars for our customers and wider community over the next few weeks to help make the most of this remote working period, covering topics including business continuity during COVID-19, and managing IT and security systems across varying locations – a challenge that many of our customers are currently facing. Our series schedule is now available here: https://www.titania.com/webinars